Jesolo and surroundings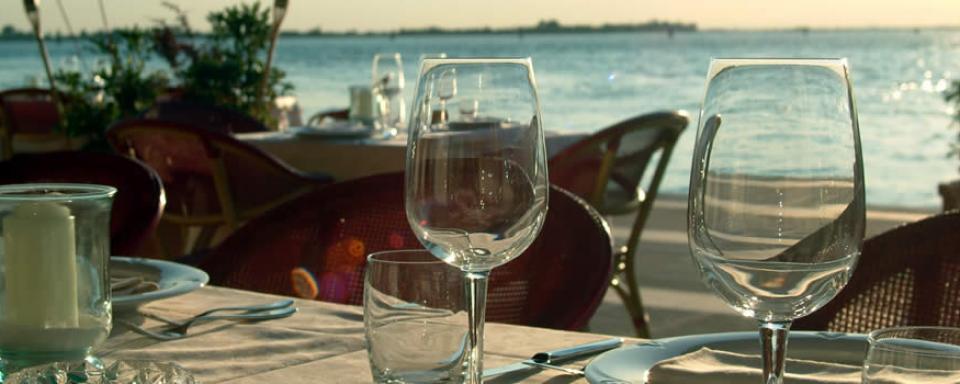 Restaurants and local quality
In Jesolo the offering of food and wine is guaranteed by the multitude of clubs, restaurants, bars and taverns of any type which are there.
As a matter of facts, Lido di Jesolo offers the best of local food, to every guest who spends a few hours or an entire vacation in the seaside resort.

In Jesolo there are many clubs dedicated to the restoration of quality, for all tastes and preferences: starting with the many seafood restaurants, which represent the flagship of the Jesolo food. The best chefs who work seasonally in Jesolo know how to transform the marine resources available into amazing traditional fish dishes, such as for example: spaghetti with clams, fish fillets, sea bream, sea bass, shellfish - without forgetting the dishes based on river fish, also available in Jesolo.

In addition to the seafood restaurants in Jesolo there are also many typical restaurants with the traditional Veneto cuisine, made of genuine meat and vegetables, along with different types of ethnic restaurants or kitchens dedicated to specialty and niche. Eventually there are also many kiosks that provide meals and snacks to bite while walking along Via Bafile or at the beach, and ice cream parlors of handicraft production.

Whatever restaurant you choose for lunch or dinner, in Jesolo you will always find a service of the highest quality: the genuine and fresh food, the ability of the many professional chefs who work there, the well-kept and welcoming and the hospitality of the restaurateurs make the restaurants in Jesolo among the best in the Venetian Riviera.