Jesolo and surroundings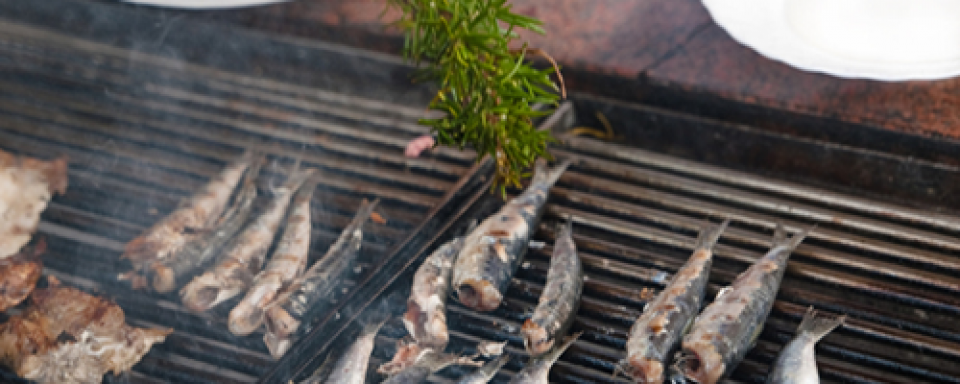 Food and wine in Jesolo
The most popular tourist offering in Jesolo is undoubtedly...food and wine.
On the other hand it could not be otherwise, with a land so rich in flora and fauna. Jesolo is fortunate to be able to count on a range of fauna and very varied cultures, as well as on a long and vivid culinary tradition: from fish fauna offered in abundance by the sea to lake fauna that thrives in the river, to the many cultures that are cultivated in the countryside of the hinterland.

Thus, every gourmand tourist who is introduced to the cuisine of Jesolo will be overcome by the number of choices before him and a mix of different flavours and fragrances which are always fresh and tasty, able to satisfy any need. To start with, many dishes with delicious, fresh fish, caught by the fishermen of Jesolo, and then cooked and prepared by skilled chefs who work in the hotels nearby: shellfish, crabs, squid, crustaceans, 'pescadee' (all types of things that get caught in the fishing nets). The fresh-water fish, prized and delicious such as eel, pike, carp, trout and tench are also very inviting. Not only that, the territory of the so-called Valley of the Venetian Lagoon offers fish species such as bream, sea bass and mullet, while the countryside is populated with agritourism locations and farms where vegetables, legumes and typical Venetian products are grown, and livestock is bred.

Irresistible: the cuisine of Jesolo knows how to tempt with delicious dishes made of genuine local products, always cooked with the imagination and wisdom of the best chefs. Thus, in Jesolo food and wine also become a tourist experience not to be missed.