Jesolo and surroundings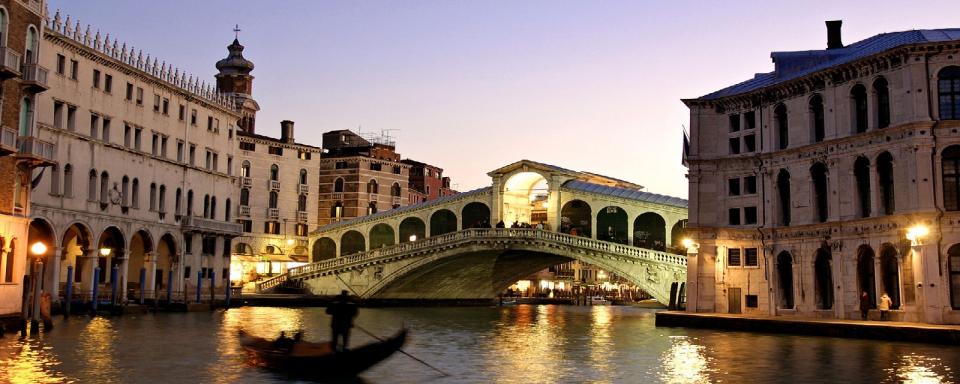 Nearby cities in the Veneto area
The area surrounding Jesolo offers many possibilities to tourists, who can take interesting trips to explore the surrounding towns. From Jesolo in fact, you can easily reach the main cities in the Veneto area, which have always been full of art and culture, both past and present. These include:

- Venice: overflowing with beauty, art, history, culture, colours and breathtaking scenery. A city of eternal charm that has always attracted visitors from every corner, an incubator of famous artists, writers and well-known personalities. With its narrow streets suspended on the lagoon, it will never lose the magic that makes it unique. In addition to its unique landscape, Venice possesses an immeasurable artistic and historical heritage, with a matching quantity of works of all kinds - from architecture to painting to art from any era - to captivate anyone wishing to explore it.

- Treviso: a characteristic city of the Veneto region, not far from Jesolo, Treviso offers a pleasant landscape of historic buildings that reflect its past, with many water channels running through it and pretty squares, monuments and places of interest that preserve history and tradition.

- Padua: another city of great interest in the Veneto region and easily accessible from Jesolo, Padua has a lovely centre with several buildings and monuments of great artistic value. From the Scrovegni Chapel to Prato della Valle, a visit to Padua can surprise anyone looking for artistic and cultural treasures that tell stories of the past and local tradition.

- Trieste: From Jesolo you can quickly reach fascinating Trieste, a city that represents the intersection between cultures and religions, its most intriguing characteristic. Overlooking the Gulf of Trieste, the city boasts marvellous architectural pearls of great historical and artistic value and knows how to surprise any visitor with its unique and almost storybook-like atmosphere.

- Verona: undeniably beautiful and made famous by the equally famous Shakespearean tragedy, Verona is still a city of art and cultural tourism. At any time of the year the streets of its centre are teeming with life, framed by a stunning backdrop ??of important architectural works which still retain the beauty of the past.